Al Clawson Disposal, Inc. (ACDI) is committed to the health and safety of our employees and customers. Please share our press release in regard to covid-19 and contact us at 512-930-5490 for any questions. Our regular collections will continue at this time. Yard waste pickup is no longer suspended at this time. Thank you to all for your cooperation.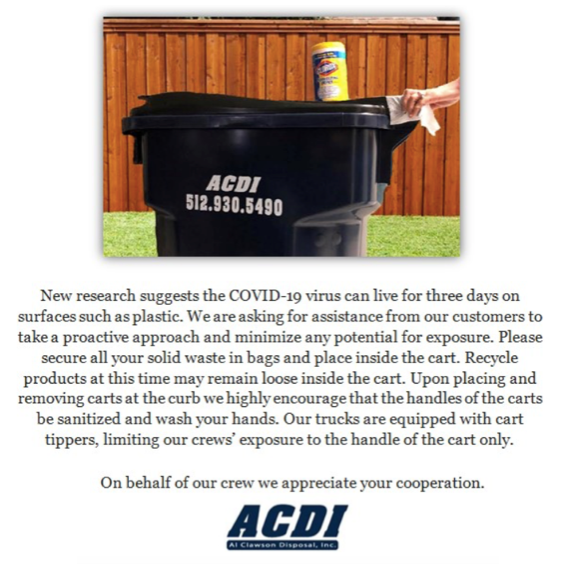 How to Help
Our staff is currently operating with covid-19 safety procedures. To better assist, we ask that you participate in keeping our team, yourselves, and the rest of our community safe. Here's how you can help:
-practice social distancing of 6 feet or more
-keep the surface of your containers clean
-wear gloves if possible when handling your containers
We appreciate all of the support from our customers.