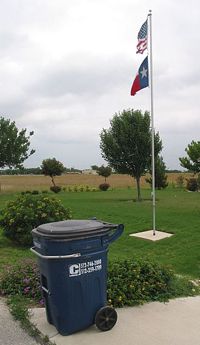 Al Clawson Disposal, Inc. (ACDI) has been providing safe and reliable residential solid waste service to individual homeowners, homeowner's associations, and municipalities since 1982. We strive to maintain a trusting relationship with our customers.
Our residential subscription service includes a 95-gallon container. If you find that you have additional bags on a weekly basis, you may be able to add a second cart to your service. Please call 512-930-5490 or email info@clawsondisposal.com for more information.
For bulky item removal, please review our Bag Tag Program. We do not pick up electronics, such as televisions and computer monitors.
If our service is being provided to you through a Homeowner's Association (HOA) or a municipality contract, please contact our office for details of your service.
We transport all solid waste to the Williamson County Landfill, a Type 1 municipal solid waste landfill that accepts non-hazardous household, commercial, industrial and special wastes. Our company complies with the facility guidelines.
Residential Services Information
Place your cart at the curb by 6:00 a.m. on your service day.
Ensure the lid is closed completely to prevent litter, odor, and spillage. Do not stack plastic bags or materials on top of the cart.
Leave space in the cart, so it can be emptied. Tightly packing your cart or placing objects that lodge against the sides can impede service.
Use plastic bags for your waste and periodically clean out your container with bleach and water. Add 1/4 cup of baking soda to your cart weekly when it's clean and dry to help remove odors.
Bind brush bundles (35 lbs or less) with rope and cut into 3 to 4-foot lengths for pickup.*
*If you have cart-only service, there is an additional fee for brush pickup. Please call 512-930-5490 to pay for this service and schedule pickup.
Holiday Collection Schedule
All ACDI departments are closed on Thanksgiving, Christmas, and New Year's Day. Service runs as scheduled when these holidays are on the weekend.
When one of the above holidays falls on a weekday, and your regular service day is on or after the holiday, your service will be one day later than usual.
For example, Thanksgiving 2023 is on Thursday, November 23rd.
Regular Service Day of 11/23 is now 11/24.
Regular Service Day of 11/24 is now 11/25.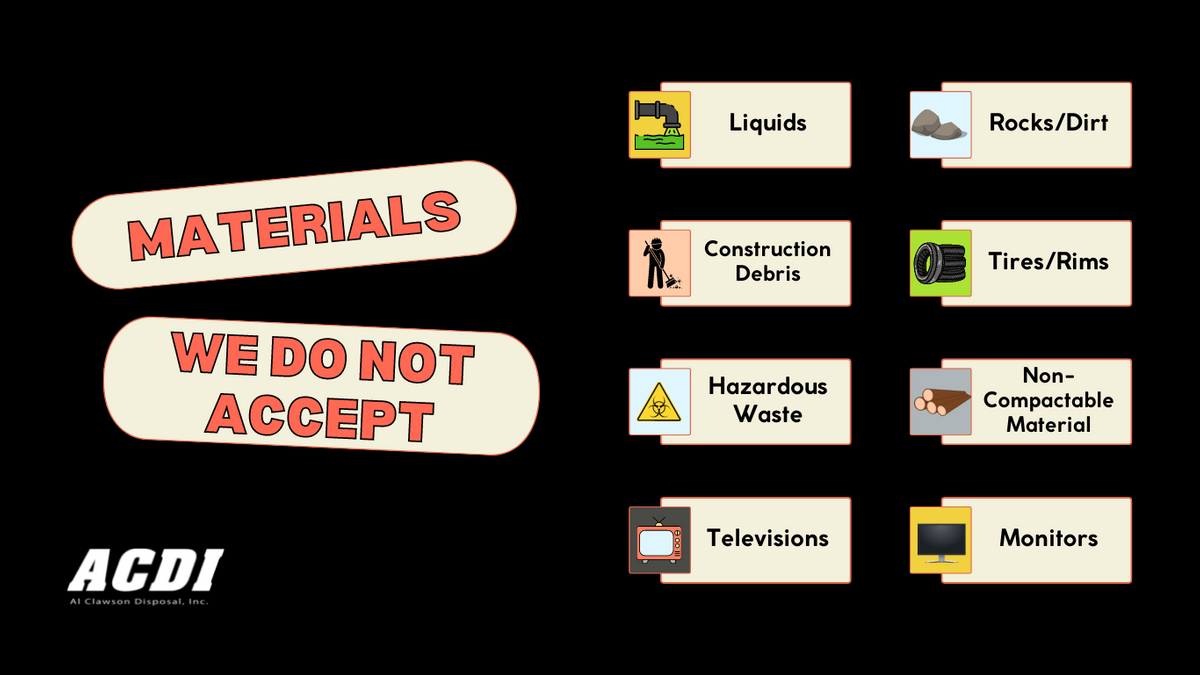 Contact Us regarding Residential Services
Please include your service address in the comments.